EduMagic for New Leaders: Featuring Dr. Samantha Fecich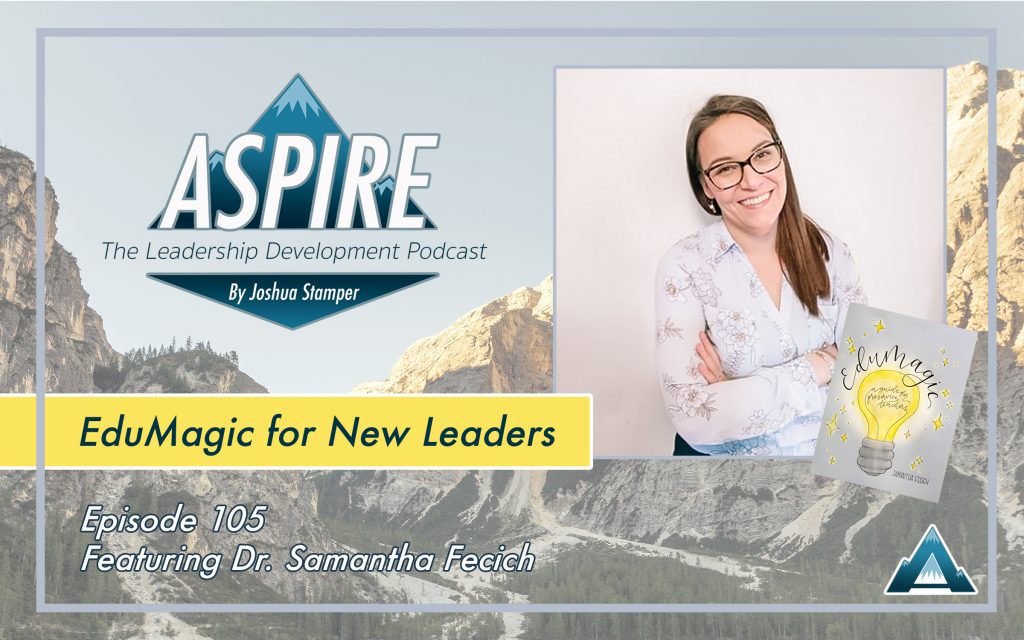 As a leader, how do you impact and grow new teachers and leaders in our organization? This week's guest, Dr. Samantha Fecich, shares how she uses innovative programs and resources to prepare new teachers to overcome the initial hurdles of teaching and develop them into future leaders. Join us as we dive into the topic of developing aspiring teachers with EduMagic!
In this Episode, we discuss:
Growing in New Positions

Virtual Co-ops

Microsoft Tools to use for Online Learning

And EduMagic
Follow Dr. Samantha Fecich:
Website: www.sfecich.com
Twitter: https://twitter.com/SFecich
Instagram: @sfecich
About Dr. Samantha Fecich
Hi! I'm Sam Fecich a professor of education, author, and a huge fan of pumpkin spice lattes (PSL)! Seriously, guys, I am the type of person who is counting down the days in August until PSLs are back on the menu. 
​Most days of the week you can find me in my office at Grove City College working with students or teaching preservice teachers about educational technology or special education. During my courses, preservice teachers learn how to hone their digital presence, unite their professional learning network, create activities with technology tools that engage students in a meaningful and impactful way, apply the Danielson Framework for teaching, and learn the ins and out of special education and how to best serve all students based on their strengths and areas of need.
​I am truly blessed to do what I do, day in and day out. I enjoy working with preservice teachers and preparing the future generation of educators to become educators of excellence. ​
When I am not teaching or grabbing a cup of PSL with a student, you can find me spending time with family and friends. I enjoy going to flea markets, collecting pinball machines (my husband fixes them and I play them), baking (I make an awesome chocolate truffle), and working out.
I host the podcast EduMagic you can find it wherever you subscribe to your favorite shows. This is a podcast designed just for future teachers. Join me as I interview preservice teachers who are using EduMagic to rock their college careers. 
This post contains affiliate links.
When you make a purchase through these links, The Aspire Podcast gets a small percentage of the sale at no extra cost to you.
Need a Presenter for a conference or school PD?
Contact Joshua Stamper  for presentations on Restorative Practices, Leadership Development, and Innovative campus systems.
Follow the Host, Joshua Stamper:
Join the Conversation
My favorite part of recording a podcast each week is participating in the great conversations that happen on social media and in our comments section. Please use the #AspireLead hashtag as you continue the conversation on social media. 
If you've gotten any value from this show at all, please subscribe and leave a rating and review wherever you're listening. The ranking of this show is 100% tied to subscriptions and reviews. You can help us reach more school leaders by subscribing to the show and leaving an honest rating and review.