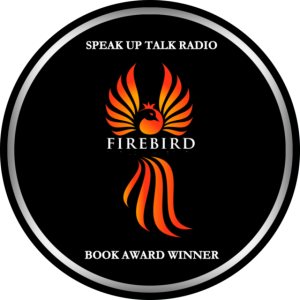 Embark on a journey of leadership excellence with the award-winning book, "ASPIRE to Lead" - Available Now!
Unlock Your Leadership Potential with ASPIRE to Lead! Have you ever wondered if you could be a transformative leader in your school or district? In this inspiring book, author and educational leader Joshua Stamper presents a comprehensive guide for aspiring leaders to enhance their leadership capacity through active self-development and goal setting.
Drawing from his own journey, Joshua infuses the A.S.P.I.R.E. model with personal stories of both triumphs and setbacks. This empowering framework equips readers with actionable steps to enhance their leadership skills and make a lasting impact.
Embark on the transformative journey as you:
ACTIVATE your leadership potential and take charge of your growth. Find SUPPORT and guidance from experienced leaders who have walked the path before you. PERSEVERE through challenges with resilience and determination. Discover your unique IDENTITY as a leader and embrace your authentic self. Grow in your REFLECTION, learning from your experiences and constantly evolving. And finally, EXECUTE your vision, turning ideas into tangible, positive change.
Whether you're an aspiring leader or a seasoned educator looking to enhance your impact, "ASPIRE to Lead" will elevate your leadership to new heights. Unlock your full potential and make a lasting difference in the lives of students and your educational community. Grab your copy now and ignite the leader within!
Bulk Orders
For book orders of 10 or more books, receive 30 minutes of virtual meeting with the author, Joshua Stamper!
Becoming a leader in a school or district can be a difficult journey, especially if you don't have guidance in the process. In Aspire to Lead, Joshua Stamper uses his own experiences and expertise to provide a framework of relevant steps to direct and inspire growth. No matter your profession or your goals, this book will help you navigate through the adversity of leadership, while reminding you to be empathetic, creative, and passionate in the process. This is a wonderful resource and will have a profound impact on future and current leaders.
~ THOMAS C. MURRAY, DIRECTOR OF INNOVATION, FUTURE READY SCHOOLS, AUTHOR OF BEST-SELLER, PERSONAL & AUTHENTIC: DESIGNING LEARNING EXPERIENCES THAT IMPACT A LIFETIME
Driven, devoted, and passionate - all words that perfectly describe Joshua Stamper on his leadership journey. Inspired by honest and impactful stories of hard lessons and valuable insights learned, not only aspiring leaders but all leaders will walk away better equipped to continue on their own leadership pathway. Joshua's ASPIRE model is a motivational roadmap to follow on your personal route to accomplish goals. An inspirational book with practical ideas and invitations to take action towards growth - a must-read!
~ LIVIA CHAN, ELEMENTARY HEAD TEACHER, AUTHOR, DIGITAL CONTENT EDITOR FOR THE TEACH BETTER TEAM
An inspiring and empowering call to action! With a deep appreciation for the emotional side of leadership, readers are guided through the ASPIRE model to improve their practice and propel themselves to the next level. Leveraging his own experiences as well as the experiences of his peers, Joshua Stamper illustrates service with empathy, passion, and creativity. If you are ready to evolve in your leadership journey, this book is required reading!

~ LAINIE ROWELL, LEAD AUTHOR OF EVOLVING LEARNER AND INTERNATIONAL EDUCATION CONSULTANT
Whether you're new to education, an aspiring school leader, or simply on your educator journey, I highly recommend you read ASPIRE to Lead. Joshua Stamper tells his story from the place of humility—his statement, "I'm not the hero of the story," allows readers to be comfortable with productive struggle and the growing pains required for natural but progressive growth. Leading very early on in the book with the ASPIRE Model and then unpacking each element in subsequent chapters provides readers the necessary guidance wherever they may be in their leadership journey. Bravo—Joshua hits a grand slam with his first book. I can't wait to see what's next!

~ JORGE VALENZUELA, EDUCATION COACH, AUTHOR, ADVOCATE
This self-guided, chapter by chapter study guide is a great resource to help you reflect on your leadership practices and dive deeper into the ASPIRE concepts presented within. Each chapter of the book study includes action steps to help you on your leadership journey!
About This Course
The book study, resources, and videos in this course will help you dive deeper and take full advantage of reading and experiencing the book "Aspire to Lead." Author, Joshua Stamper, will take you step-by-step through each chapter, providing you with thought-provoking prompts and questions to consider during your reading.
You will also receive chapter-by-chapter challenges and additional resources that put the content into practice and enhance your leadership skills.
Created for individuals, small groups, or your entire staff to utilize, this book study course will transform your leadership journey through goal setting, creating a system of action steps, and using the A.S.P.I.R.E. model.