Rev-Up Your Leadership: Featuring Jorge Valenzuela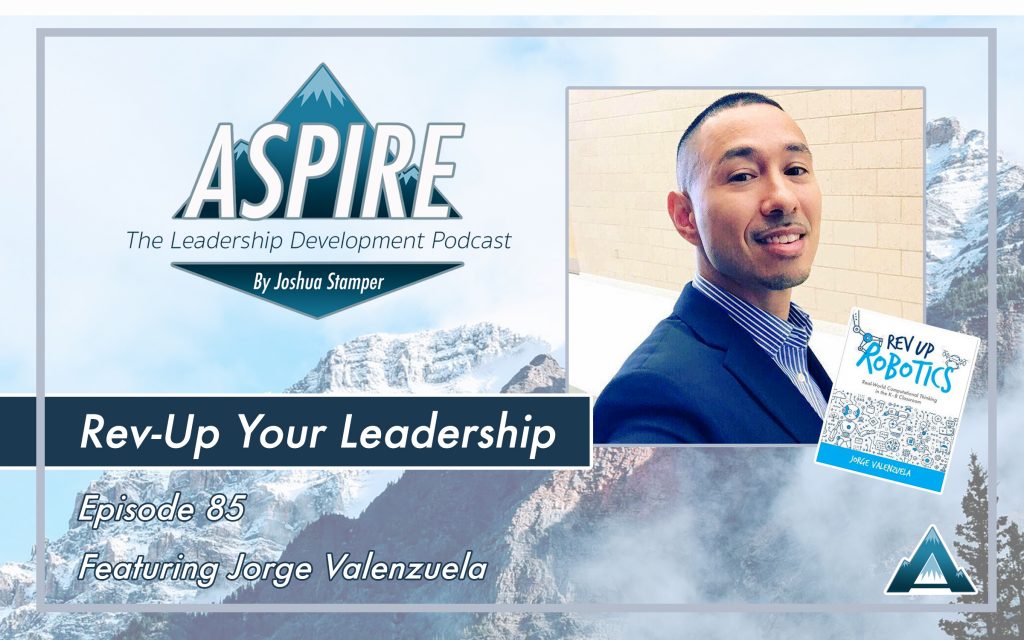 What if someone came to you and offered you a job that was different than what you had planned for your leadership journey? This week's guest, Jorge Valenzuela, shares how one job offer changed the trajectory of his leadership career forever.   
In this Episode, we discuss:
Important skills our students need to possess 

How robotics is for every subject

The importance of joining a team

The Teach Better Network

And Rev Up Robotics
Follow Jorge Valenzuela:
About Jorge Valenzuela:
Jorge Valenzuela is an adjunct professor at Old Dominion University and the lead coach at Lifelong Learning Defined. He's also a national faculty member for PBLWorks, a published
researcher, and an avid blogger, with his work featured in USA Today, Mediaplanet USTA, Edutopia, ISTE, eSchool News, Tech & Learning, PBLWorks, and on Medium. His work helps
educators and learners understand and implement computational thinking, computer science, STEM/STEAM, and project based learning. Valenzuela is a recipient of the ISTE Computer Science Excellence Award and STEM Excellence Awards. He also earned the Lynn Barrier Engineering Leadership Award for his contributions to STEM education in the Commonwealth of Virginia.
Book: Rev Up Robotics: Real-World Computational Thinking in the K–8 Classroom
Go Community!
This community is one of my favorite one-stop-shop tools to engage with other amazing school leaders. I use this online resource to gain insight, gather resources, and develop my leadership capacity.
The #1 Leadership Online community is generous and authentic, an antidote to the clutter and noise that other social media sites have become.
What makes this community different is that it is:
An investment, not free

A private community with the same goal

A conversation, not a variety of self-promoting presentations

Evergreen, not ephemeral

Focused on serving school leaders, not advertisers, companies, or investors
I highly recommend using Go! Community to enhance your leadership skills!
This post contains affiliate links.
When you make a purchase through these links, The Aspire Podcast gets a small percentage of the sale at no extra cost to you.
Need a Presenter for a conference or school PD?
Contact Joshua Stamper  for presentations on Restorative Practices, Leadership Development, and Innovative campus systems.
Follow the Host, Joshua Stamper:
Join the Conversation
My favorite part of recording a podcast each week is participating in the great conversations that happen on social media and in our comments section. Please use the #AspireLead hashtag as you continue the conversation on social media. 
If you've gotten any value from this show at all, please subscribe and leave a rating and review wherever you're listening. The ranking of this show is 100% tied to subscriptions and reviews. You can help us reach more school leaders by subscribing to the show and leaving an honest rating and review.