Pause. Breathe. Flourish: Featuring William D. Parker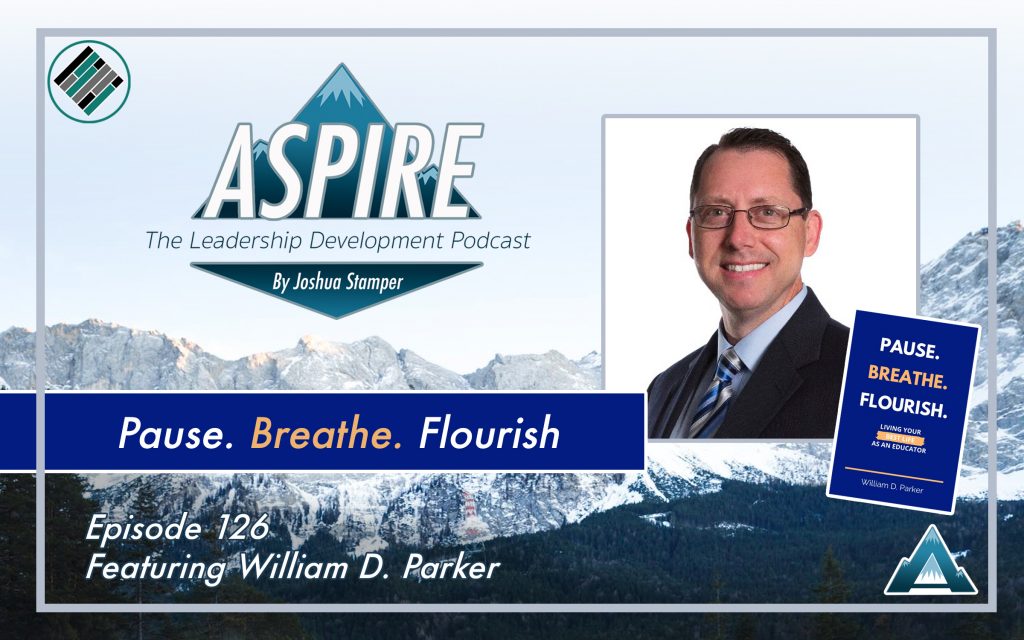 In your current position, have you worked so hard for so long that you feel like you are going to crash and burn? This week, William D. Parker, shares how his first year as an Assistant Principal almost became his last. William provides strategies he used to take as a step back, reevaluate and focus on other unique areas in his life.  
In this episode, William also shares: 
Building trusting relationship for vulnerable moments

Gathering Constructive Leadership Feedback

Balancing Important Areas of Our Life

And the Principal Matters Podcast
About William D. Parker:
William D. Parker is the Founder of Principal Matters, LLC, an author and speaker who uses his expertise in school culture, leadership and communication to equip educators with solutions and strategies for motivating students, inspiring teachers, and reaching communities. He also proudly serves as the executive director of Oklahoma's Association of Secondary Principals and Oklahoma's Middle Level Educator Association. An Oklahoma educator since 1993, he was named Broken Arrow Public School's South Intermediate High School Teacher of the Year in 1998. He became an assistant principal in 2004 and was named the Oklahoma Assistant Principal of the Year by the National Association of Secondary Principals in 2012. He is the former principal of Skiatook High School, near Tulsa, Oklahoma. Will writes a weekly blog and hosts a weekly 'Principal Matters' podcast for school leaders available at his website: www.williamdparker.com or via iTunes. He is the author of three books for school leaders, including his latest book: Pause. Breathe. Flourish.: Living Your Best Life as an Educator.
Follow William D. Parker:
NEW Aspire Swag with Discount Code: ASPIRE 
Tee Shirts and Drinkwear:
ASPIRE: The Leadership Development Podcast
This post contains affiliate links.
When you make a purchase through these links, The Aspire Podcast gets a small percentage of the sale at no extra cost to you.
Need a Presenter for a conference or school PD?
Contact Joshua Stamper  for presentations on Restorative Practices, Leadership Development, and Innovative campus systems.
Follow the Host, Joshua Stamper:
Review the Podcast
The ranking of this show is 100% tied to subscriptions and reviews. You can help me reach more school leaders by subscribing to the show and leaving an honest rating and review on your favorite podcast platform.