Lead Beyond Your Title: Featuring Nili Bartley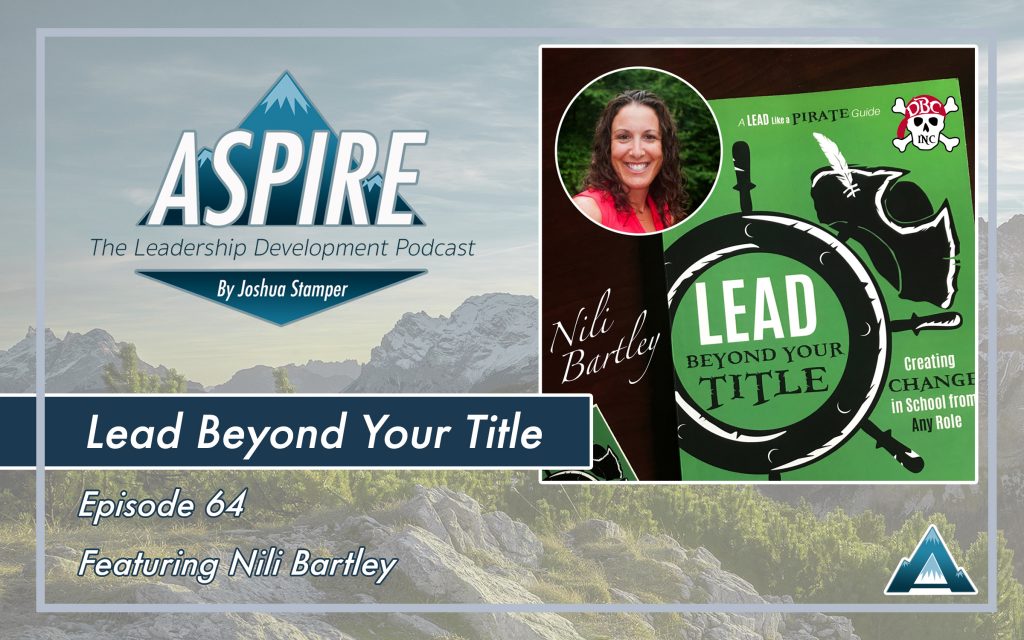 Lead Beyond Your Title
In this episode, Nili Bartley and I discuss how to make an impact on a campus without a leadership title, creating student leaders, empowering others to have a voice and establishing a culture of creativity! #AspireLead
Book Giveaway!
Nili has been gracious enough to provide one autographed book, "Lead Beyond Your Title" for an ASPIRE Book Giveaway! To enter, go to joshstamper.com and sign up for the Aspire newsletter. The winners will be selected and announced on Friday, August 9th, 2019. As a subscriber of the Aspire Newsletter, you are automatically entered for this book giveaway! 
Nili Bartley
Nili Bartley is a Tech integration specialist, teacher, blogger, speaker and author of #LeadLAP guide book, "Lead beyond Your Title: Creating Change in School from Any Role".
Follow Nili Bartley
:
Lead Beyond Your Title
Resources Discussed in the Podcast
Follow Joshua Stamper:
Join the Conversation
My favorite part of recording a podcast each week is participating in the great conversations that happen on social media and in our comments section. Please use the #AspireLead hashtag as you continue the conversation on social media. 
If you've gotten any value from this show at all, please subscribe and leave a rating and review wherever you're listening. The ranking of this show is 100% tied to subscriptions and reviews. You can help us reach more school leaders by subscribing to the show and leaving an honest rating and review. 
---
This post contains Amazon Affiliate links.
When you make a purchase through these links, The Aspire Podcast gets a small percentage of the sale at no extra cost to you.
---
Need a Presenter for a conference or school PD?
Aspire Stickers now available!