Going Gradeless: Featuring David Frangiosa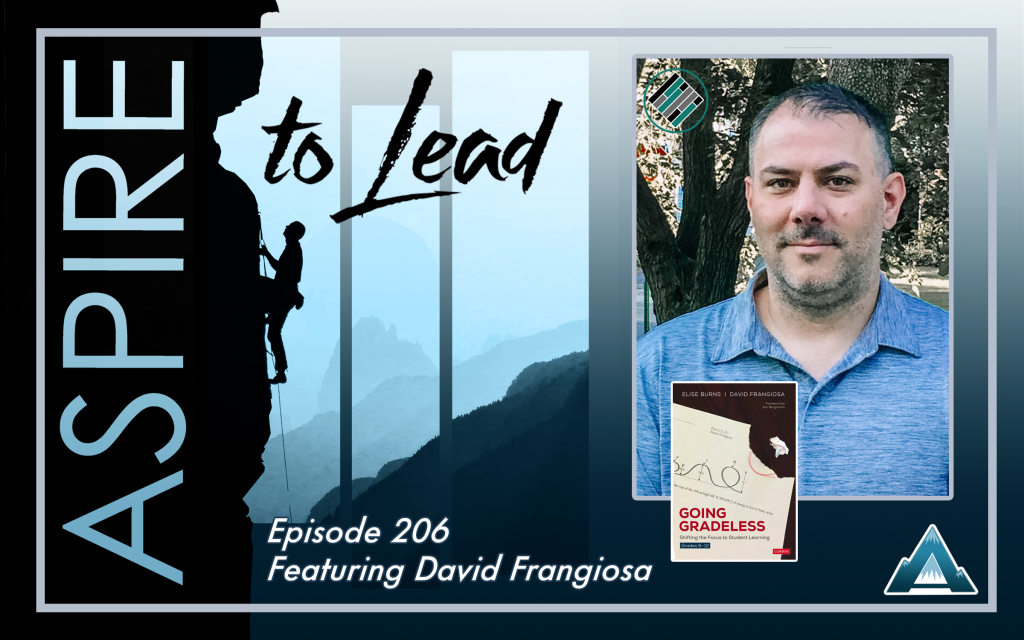 This week's guest, David Frangiosa, shares how he used multiple grading procedures to discover a process that revolutionized his classroom and shifted the focus to learning, which was going gradeless. We dive into this structure of feedback, student self pacing, and the misconceptions of this system. 
In this episode, we discuss:
Utilizing an Accountability Checklist 

The differences of going gradeless vs. Standards Based Grading

And his book,

Going Gradeless: Shifting the Focus to Student Learning

! 
About David Frangiosa:
David Frangiosa is a high school science teacher from Northern NJ and the co-author of Going Gradeless: Shifting the Focus to Student Learning, Corwin Press. Over the past seven years, he has been performing action research on grade reform and the impact of various instructional approaches. He is an educational blogger who maintains his own blog at ReimaginedSchools.com, as well as contributes to the TeachBetter blog, SchoolRubric  and Teachers Going Gradeless. He also hosts the podcast, From Earning to Learning.
Follow David Frangiosa:
Teach Better Conference: https://teachbetterconference.com/ 
Use Code AspireTB2022 for $50 off your two day registration
NEW Aspire Swag with Discount Code: ASPIRE 
Tee-Shirts and Drinkware:
ASPIRE: The Leadership Development Podcast
This post contains affiliate links.
When you make a purchase through these links, The Aspire Podcast gets a small percentage of the sale at no extra cost to you.
Need a Presenter for a conference or school PD?
Contact Joshua Stamper  for presentations on Restorative Practices, Leadership Development, and Innovative campus systems.
Watch my session on Trauma Informed, restorative and social emotional practices at www.teachsummit.com/stamper
Follow the Host, Joshua Stamper:
Contact: https://joshstamper.com/contact/
Twitter: www.twitter.com/Joshua__Stamper
Instagram: www.instagram.com/joshua__stamper
Linkedin: www.linkedin.com/in/joshua-stamper
Facebook: https://www.facebook.com/AspirePodcast
Subscribe: https://podcasts.apple.com/us/podcast/aspire-the-leadership-development-podcast/id1384210762?mt=2
Aspire to Lead made it to the Best New Education Books
I'm happy to announce that my book, "Aspire to Lead", made it to BookAuthority's Best New Education Books.
BookAuthority collects and ranks the best books in the world, and it is a great honor to get this kind of recognition. Thank you for all your support!
The book is available for purchase on Amazon.
Review the Podcast
I want to give a huge shout out to those who have taken the time to provide a review on Apple, Spotify or any other podcast platform. It truly means the world to me that you would take the 30- 90 seconds to share how the podcast has positively impacted you or why other educators should check out the show.