256. Empowering English Language Learners: Featuring Andrea Bitner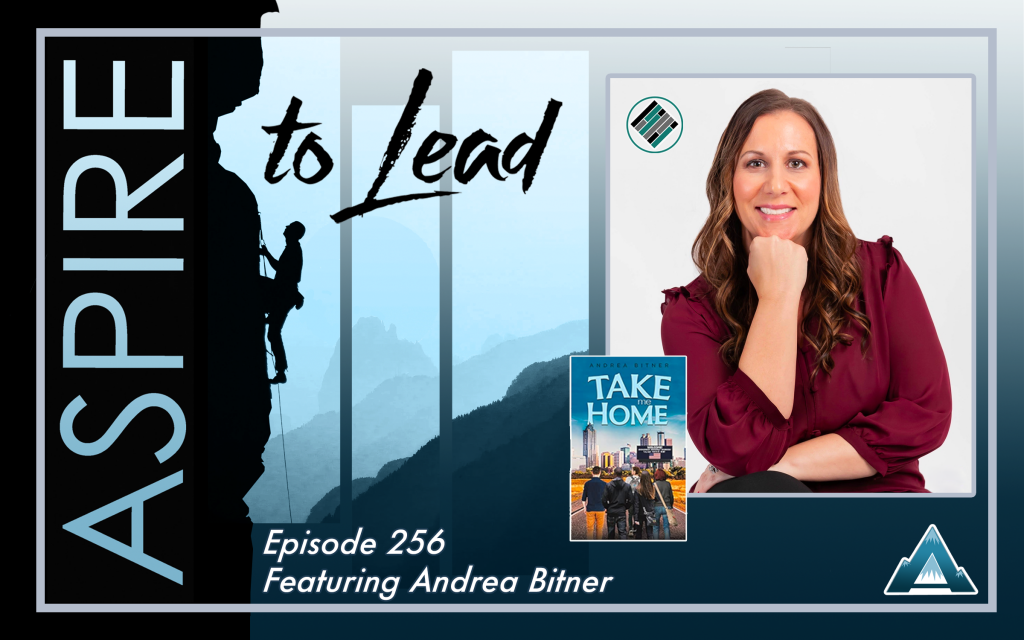 In our recent enlightening discussion, I had the pleasure of sitting down with Andrea Bitner to delve into the vital topic of supporting English Language Learners (ELLs) in our schools. Andrea, a distinguished educator and author of the book "Take Me Home," provided invaluable insights into how we can create inclusive and empowering learning environments for ELLs. We explored a wealth of resources and practical tools that educators can readily implement in their classrooms to facilitate language acquisition and foster academic success. Andrea's book, "Take Me Home," serves as a beacon, guiding educators in their quest to provide the best possible educational experiences for ELLs. Join us in this illuminating conversation as we uncover strategies, share experiences, and empower educators to make a profound impact on the lives of English Language Learners.
Episode Highlights:
English Language Learners in Classrooms Across the Country

Common Challenges and Misconceptions

Tools for teachers in the classroom

What our Questions Teachers Should Be Asking When EL's Arrive on Your Roster
About Andrea Bitner:
Andrea Bitner is an educator, author, and speaker.  She lives in Philadelphia, PA. She has worked with students in grades K-12 throughout her twenty-two years in public education from all around the world.   Her first book, "Take Me Home," was published by Austin Macauley in July of 2021. "Take Me Home" is the true story of 11 of her former EL students who give a first-hand account of what it's really like to become bilingual in America.  She is also a co-author of Chip Baker's "The Impact of Influence-Volume 3 and Dr. Rick Jetter's 100 No-Nonsense Things ALL School Leaders Shout STOP Doing."  She teaches EL's daily, and travels the country speaking and teaching educators how to teach and reach EL students, and effectively communicate with EL families!  
You can find Andrea at www.andreabitnerbooks.com, or on X and Linked In @BitnerAndrea
Follow Andrea Bitner
:
Supporting the Podcast!
Have you ever thought about supporting the Aspire to Lead podcast? For just $5 a month, you can help me continue to create and produce valuable content for aspiring leaders in education.
I understand that everyone has their own preferences and budgets, so if $5 a month isn't feasible for you, no worries! The podcast will always be available to listen to for free. However, if you do find value in the podcast and can afford to contribute, your support would mean the world to me. By contributing, you're enabling me to continue doing what I love and providing you with quality content.
Thank you for considering supporting the Aspire to Lead podcast . Your contribution, no matter how small, is greatly appreciated
Need a Presenter for a conference or school PD?
Contact Joshua Stamper  for presentations on Restorative Practices, Leadership Development, and Innovative campus systems.
Watch my session on Trauma Informed, restorative and social emotional practices at www.teachsummit.com/stamper
Follow the Host, Joshua Stamper:
Contact: https://joshstamper.com/contact/
Twitter: www.twitter.com/Joshua__Stamper
Instagram: www.instagram.com/joshua__stamper
Linkedin: www.linkedin.com/in/joshua-stamper
Facebook: https://www.facebook.com/AspirePodcast
Subscribe: https://podcasts.apple.com/us/podcast/aspire-the-leadership-development-podcast/id1384210762?mt=2
Aspire to Lead Won the FireBird Award!
I'm happy to announce that my book, "Aspire to Lead", won the 2022 Leadership Book Award from Speak Up Talk Radio! 
It is a great honor to get this kind of recognition and I really appreciate all your support!
The book is available for purchase on Amazon.
https://www.amazon.com/gp/product/1953852386/ref=as_li_tl?ie=UTF8&camp=1789&creative=9325&creativeASIN=1953852386&linkCode=as2&tag=aspirewebsite-20&linkId=0d9c336e3db6ab16cbb08421ef3e4175
Review the Podcast
I want to give a huge shout out to those who have taken the time to provide a review on Apple, Spotify or any other podcast platform. It truly means the world to me that you would take the 30- 90 seconds to share how the podcast has positively impacted you or why other educators should check out the show.
This post contains affiliate links. When you make a purchase through these links, The Aspire Podcast gets a small percentage of the sale at no extra cost to you.