Bonus Episode: Aspire to Lead Featuring Sarah Johnson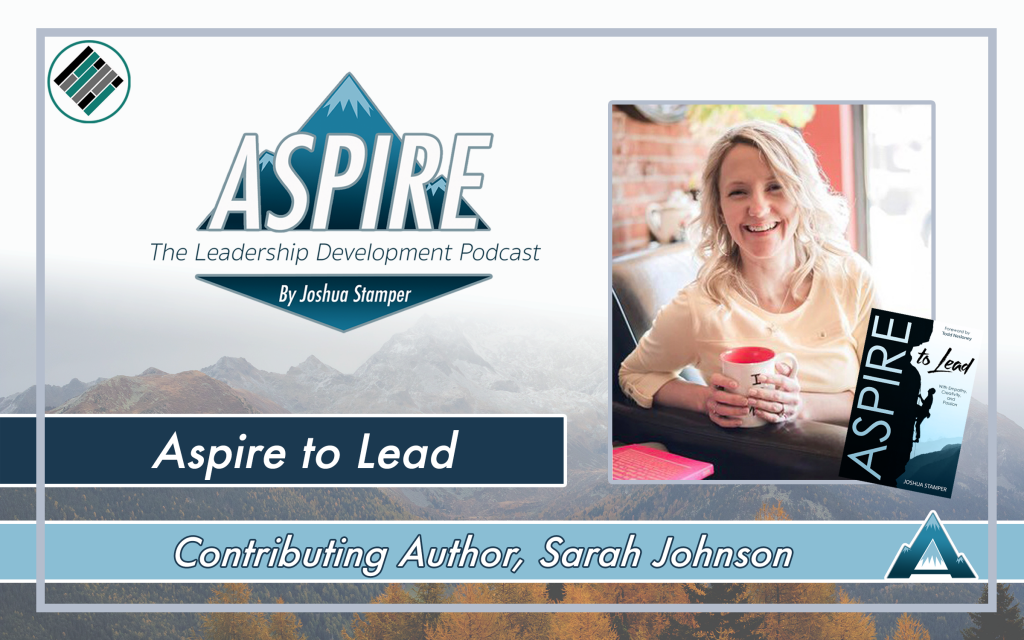 Aspire to Lead with Empathy, Creativity, and Passion
With the upcoming launch of my new book, Aspire to Lead, Sarah Johnson joins me to share about her author contribution on leadership identity.
In this Episode, we discuss:
Finding Your Identity in Your Leadership Role

Rediscovering and Refining Who We Are as a Leader 

Focusing on Our Strengths
About Sarah Johnson:
Sarah Johnson is a former teacher and school principal, turned author, speaker, and podcaster. She is passionate about assisting others in seeking greater satisfaction in all areas of their full lives by helping them go beyond work-life balance as well as develop strong leadership foundations. Sarah holds a Bachelor of Arts in Secondary Education, Master of Science in Educational Administration, and a Certificate for Women in Leadership from Cornell University. She hosts the weekly In AWE Podcast where she is proud to amplify women's stories every week.  Sarah is co-author of Balance Like a Pirate: Going Beyond Work-Life Balance to Ignite Passion and Thrive as an Educator and author of Lead with Faith: Firm Foundations of Leadership to Empower You to Slay Fear and Lead with Courage. 
Sarah lives the balance message in her life by pursuing passions such as running, writing, focusing on family with her two daughters and teacher husband, while also honing her leadership skills through networking, teaching, and learning.
Follow Sarah Johnson:
Are you a superfan of the Aspire podcast? Well, now you can show off your support with the new Aspire swag, featuring tee shirts, hoodies and a variety of drinkware. You can find all your Aspire Swag at www.teachbetter.com/swag
Use Discount Code: ASPIRE for 25% OFF
Tee-Shirts, Hoodies, and Drinkware: ASPIRE: The Leadership Development Podcast
This post contains affiliate links.
When you make a purchase through these links, The Aspire Podcast gets a small percentage of the sale at no extra cost to you.
Need a Presenter for a conference or school PD?
Contact Joshua Stamper  for presentations on Restorative Practices, Leadership Development, and Innovative campus systems.
Watch my session on Trauma Informed, restorative and social emotional practices at www.teachsummit.com/stamper
Follow the Host, Joshua Stamper:
Review the Podcast
I want to give a huge shout out to those who have taken the time to provide a review on Apple, Spotify or any other podcast platform. It truly means the world to me that you would take the 30- 90 seconds to share how the podcast has positively impacted you or why other educators should check out the show.