Tools for Distance Education: Featuring Jake Miller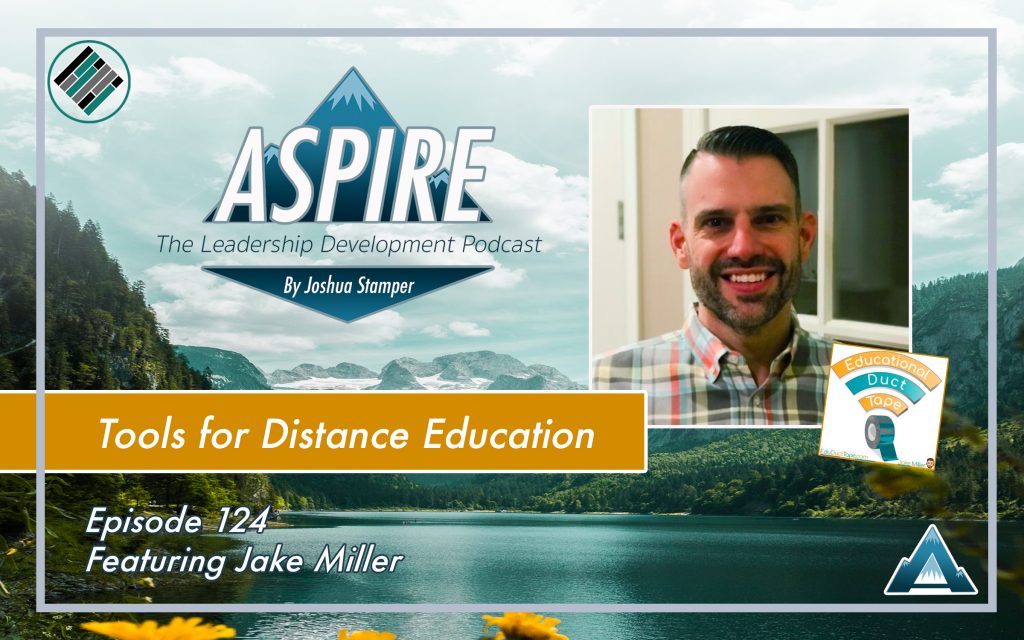 As the year has progressed, the educational landscape has changed dramatically during the school year. Districts throughout the country have multiple learning environments from distance learning, face to face or a hybrid system. Regardless of how students are learning, educators everywhere are asking, "What technology tools are going to provide the most engagement, accurate assessments and organization of the curriculum. This week's guest, Jake Miller, shares how his journey from Technology Coach to Science Teacher has influenced his choice of technology tools and has changed his perspective on how to lead during this time of change.   
In this Episode, we discuss:
Changing the Collaboration model

Engagement Strategies for Online Learning

Effective Technology Tools

And "Educational Duct Tape Podcast"
About Jake Miller:
Jake is an edtech and learning enthusiast who hosts the Educational Duct Tape podcast and has created more than 100 #EduGIFs. He works as a science teacher for a public middle school in Ohio and previously spent 5 years as a technology integration specialist and an additional 12 years in the classroom teaching math, science & STEM at various grade levels.  Jake's favorite job, however, is his full-time position as a husband, best buddy to Kermit the Dog and father of 3 kids, the youngest of which calls him "Daddy Long Legs Spider D."
Follow Jake Miller:
This post contains affiliate links.
When you make a purchase through these links, The Aspire Podcast gets a small percentage of the sale at no extra cost to you.
NEW Aspire Swag with Discount Code: ASPIRE 
Tee Shirts and Drinkwear:
ASPIRE: The Leadership Development Podcast
Need a Presenter for a conference or school PD?
Contact Joshua Stamper  for presentations on Restorative Practices, Leadership Development, and Innovative campus systems.
Follow the Host, Joshua Stamper:
Review the Podcast
The ranking of this show is 100% tied to subscriptions and reviews. You can help me reach more school leaders by subscribing to the show and leaving an honest rating and review on your favorite podcast platform.