The Teachers of OZ: Featuring Dr. Nathan Lang-Raad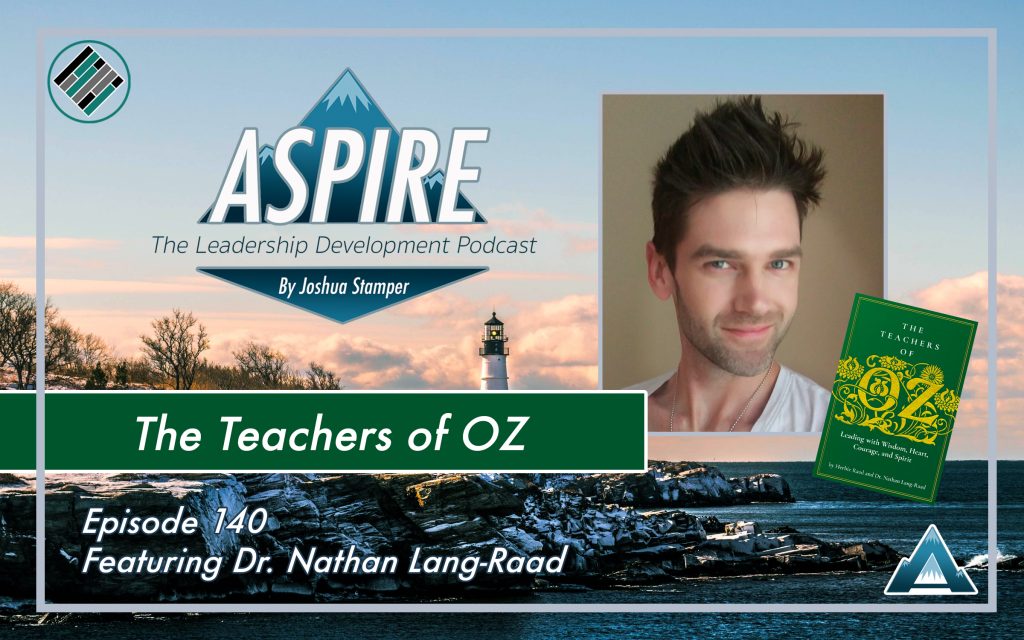 When someone comes to you with a problem, do you immediately try to solve the issue? This week's guests, Dr. Nathan Lang-Raad, explains how leaders need to use a coaching model of questions to find the best solutions and teach problem solving skills, similar to Glenda in "The Wizard of Oz". 
In this episode, we discuss:
Listening instead of speaking

Providing the correct tools and resources as a leader

Creating boundaries to help with mental health

And his book,

The Teachers of OZ: Leading with Wisdom, Heart, Courage, and Spirit
About Dr. Nathan Lang-Raad:
Dr. Nathan D. Lang-Raad is an educator, speaker, and author. He is the Chief Education Officer at WeVideo. Throughout his career, he has served as a teacher, elementary administrator,  high school administrator, and university adjunct professor. He was the Director of Elementary Curriculum and Instruction for Metropolitan Nashville Public Schools, as well as education supervisor at NASA's Johnson Space Center. He is a Google Certified Educator, Microsoft Innovative Educator, Apple Teacher, and serves as the President-Elect of the ISTE Ed Leaders PLN. He serves as the US State Ambassador (Maine) for the Climate Action Project, a collaboration between the United Nations, World Wildlife Fund, NASA, and the Jane Goodall Institute.  
Nathan is the author of Everyday Instructional Coaching, The New Art and Science of Teaching Mathematics co-authored with Dr. Robert Marzano, WeVideo Every Day, Mathematics Unit Planning in a PLC at Work, and The Teachers of Oz, co-authored with Herbie Raad. 
Nathan received a bachelor of arts degree in general science-chemistry from Harding University in Searcy, Arkansas, a master of education degree in administration and supervision from the University of Houston-Victoria, and a doctorate of education degree in learning organizations and strategic change from David Lipscomb University in Nashville, Tennessee.
He resides with his husband, Herbie Raad, in beautiful Maine.
To learn more about Nathan's work or follow him on Twitter @drlangraad.
To book Nathan's services for keynotes and workshops, contact him at drlangraad@gmail.com.
Follow Dr. Nathan Lang-Raad
Are you a superfan of the Aspire podcast? Well, now you can show off your support with the new Aspire swag, featuring tee shirts, hoodies and a variety of drinkware. You can find all your Aspire Swag at www.teachbetter.com/swag
Use Discount Code: ASPIRE for 25% OFF
Tee-Shirts, Hoodies, and Drinkware: ASPIRE: The Leadership Development Podcast
This post contains affiliate links.
When you make a purchase through these links, The Aspire Podcast gets a small percentage of the sale at no extra cost to you.
Need a Presenter for a conference or school PD?
Contact Joshua Stamper  for presentations on Restorative Practices, Leadership Development, and Innovative campus systems.
Follow the Host, Joshua Stamper:
Review the Podcast
The ranking of this show is 100% tied to subscriptions and reviews. You can help me reach more school leaders by subscribing to the show and leaving an honest rating and review on your favorite podcast platform.