Teaching in a Virtual World: Featuring CJ Reynolds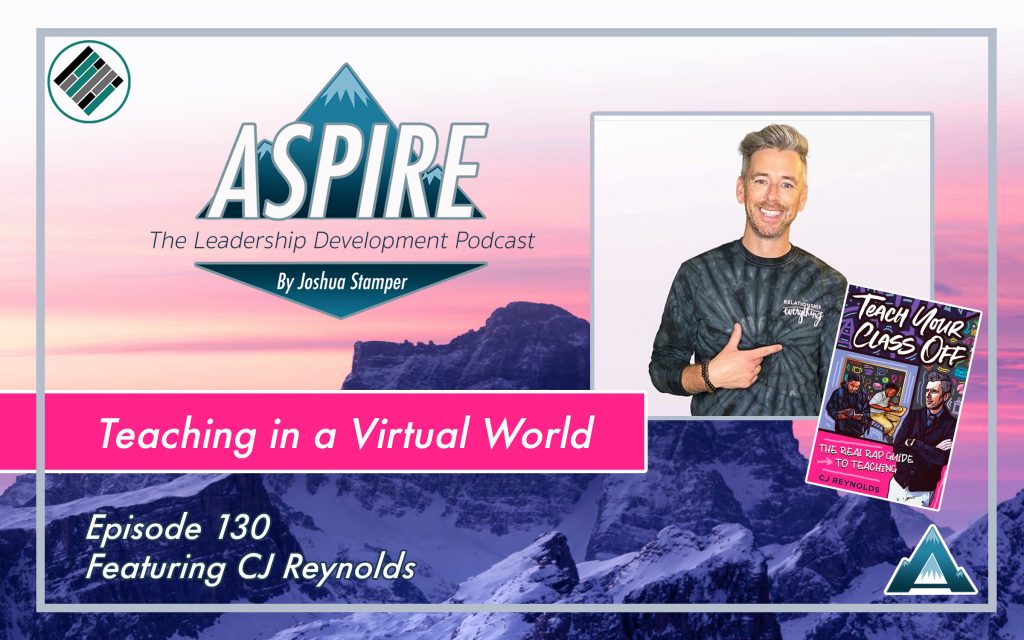 With the new experience of teaching virtually, many educators are struggling to teach in this new setting. What is the measure of success for teachers and students? What should our goal be as we teach online? This week's guest, CJ Reynolds, shares his struggles with virtual teaching and his successful online tactics to build relationships, enhance digital tools, and create a safe environment.    
In this episode, we discuss:
Digital Relationship Building Strategies

How to Engage Students Online

As Teachers, Do we Discuss Difficult Topics?

And CJ's "Real Rap with Reynolds"
About CJ Reynolds:
Mr. Reynolds is a West Philadelphia high school literature teacher, author, YouTuber, & public speaker. In his book, Teach Your Class Off, on his YouTube Channel, Real Rap With Reynolds, and on his Podcast, Sunday Night Teacher Talk, Reynolds offers an authentic glimpse into what it looks like to teach high school in the inner city. Using "Real Rap" to share teaching tips and strategies, Reynolds helps new and veteran teachers alike become the teacher they always dreamed of being.
Follow CJ Reynolds:
NEW Aspire Swag with Discount Code: ASPIRE 
Tee-Shirts and Drinkware:
ASPIRE: The Leadership Development Podcast
This post contains affiliate links.
When you make a purchase through these links, The Aspire Podcast gets a small percentage of the sale at no extra cost to you.
Need a Presenter for a conference or school PD?
Contact Joshua Stamper for presentations on Restorative Practices, Leadership Development, and Innovative campus systems.
Follow the Host, Joshua Stamper:
Review the Podcast
The ranking of this show is 100% tied to subscriptions and reviews. You can help me reach more school leaders by subscribing to the show and leaving an honest rating and review on your favorite podcast platform.