Multiply Excellence in Your School: Featuring Emily Paschall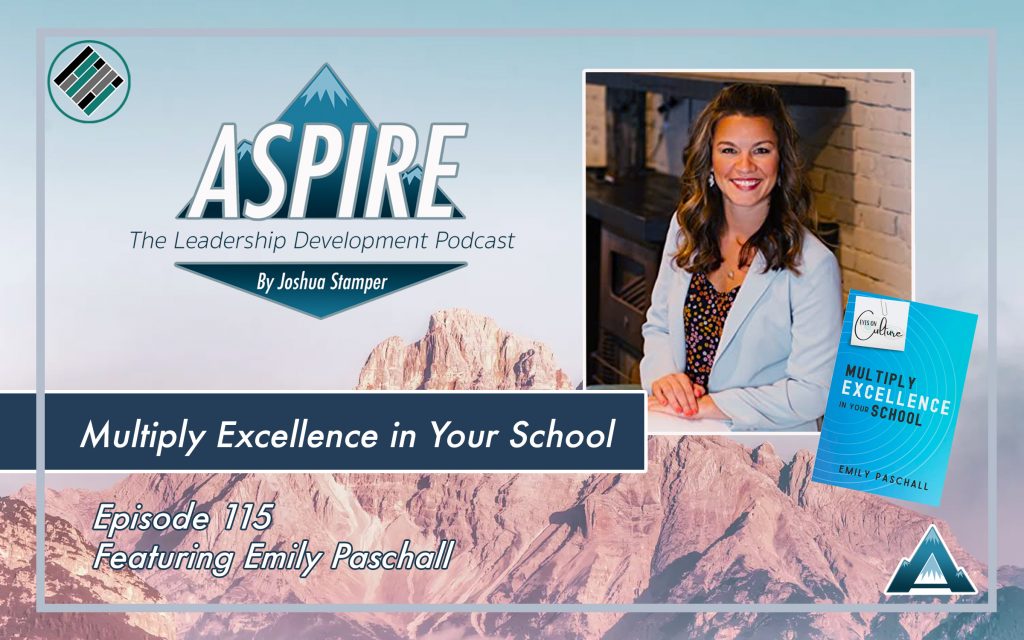 What is the driving force to improve the culture of your building and move your school toward success? This week's guests, Emily Paschall, shares how she makes connections to help every student, parent, and colleague achieve excellence!
In this Episode, we discuss:
How to Build Partnerships with Families

Feedback to Teachers

Making an Impact as a New Leader

And Multiply Excellence in Your Schools
About Emily Paschall:
Emily Paschall has served as a teacher, district coach, school administrator, professional learning trainer, and motivational speaker.
Her passions lie in teaching, learning, and serving others. She leads a nation wide group of administrators through supportive social media sites with shared ideas, information, and motivation. She is best known for founding the ElemAPNetwork where she offers various opportunities for administrators to experience a live exchange of best practices and fresh ideas.  Her work is recognized around the world from educators who desire to learn how to create a climate and culture that promotes excellence.
Emily's innovative methods for driving student engagement, promoting academic rigor, and stimulating excitement about school has created a ripple effect in others across the country. 
To book future speaking engagements, contact her at EmilyAPaschall@gmail com. 
You can also connect with her on Twitter, Instagram and Voxer: @EmilyAPaschall 
Follow Emily Paschall:
This post contains affiliate links.
When you make a purchase through these links, The Aspire Podcast gets a small percentage of the sale at no extra cost to you.
Need a Presenter for a conference or school PD?
Contact Joshua Stamper  for presentations on Restorative Practices, Leadership Development, and Innovative campus systems.
Follow the Host, Joshua Stamper:
Help the Podcast
The ranking of this show is 100% tied to subscriptions and reviews. You can help me reach more school leaders by subscribing to the show and leaving an honest rating and review on your favorite podcast platform.