Increasing Equity Practices: Featuring Andre Daughty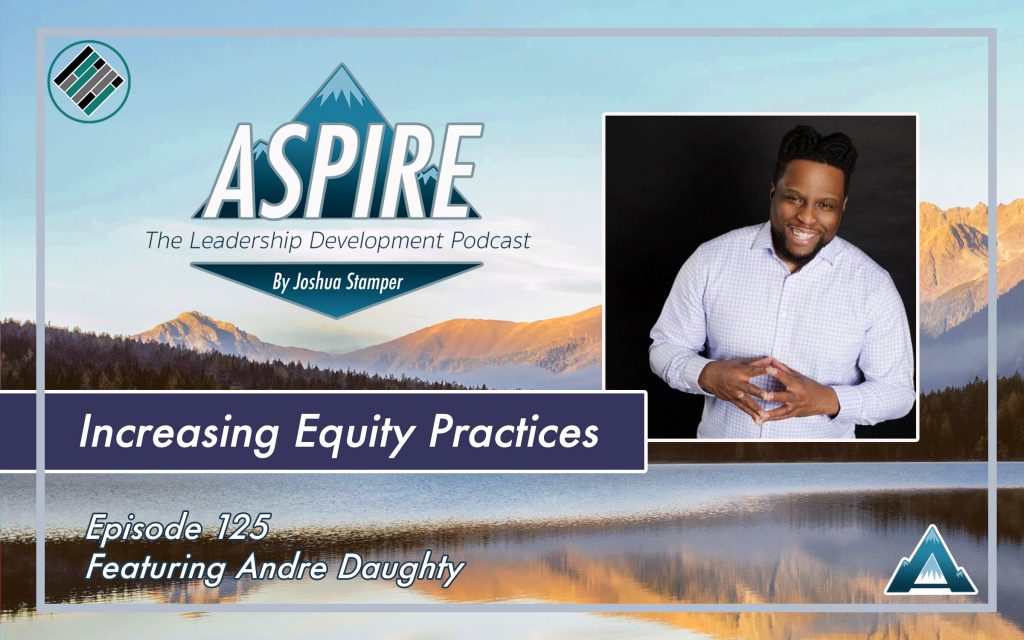 In a previous Aspire episode, I had a wonderful conversation with Dr. Sheldon Eakins as we discussed the issues of racial justice, equity and implicit bias. After that conversation, I was convicted to assess not only my own practices, but the practices of my school to determine the biases that exist. I didn't want to stop the conversation there. This week, I have an amazing leader, Andre Daughty, as we focus on the questions, what is the starting point for a school or a district to create equitable practices? 
Andre shares a variety of stories on how to: 
Use Student Interest to Guide Engagement

Identify Multiple Intelligences

Diversifying Literature Options for students

And Andre's YouTube Channel
About Andre Daughty:
Andre Daughty's educational journey truly began after hearing Dr. Jawanza Kunjufu state, "If you observe children, they will teach you how to teach them." That phrase shifted Andre's philosophy of education. By observing the students in his own classroom at the elementary, secondary and post-graduate level, he differentiated curriculum and projects based on his students' interests. His workshops and professional development seminars involve high energy, practical ways to use today's strategies, collaboration and fun stories to help connect the content to attender's lives. He enjoys inspiring all through workshops, speaking engagements, seminars and embedded coaching experiences.
Follow Andre Daughty:
This post contains affiliate links.
When you make a purchase through these links, The Aspire Podcast gets a small percentage of the sale at no extra cost to you.
NEW Aspire Swag with Discount Code: ASPIRE 
Tee Shirts and Drinkwear:
ASPIRE: The Leadership Development Podcast
Need a Presenter for a conference or school PD?
Contact Joshua Stamper  for presentations on Restorative Practices, Leadership Development, and Innovative campus systems.
Follow the Host, Joshua Stamper:
Review the Podcast
The ranking of this show is 100% tied to subscriptions and reviews. You can help me reach more school leaders by subscribing to the show and leaving an honest rating and review on your favorite podcast platform.