165. Engagement is Not a Unicorn, It's a Narwhal: Featuring Heather Lyon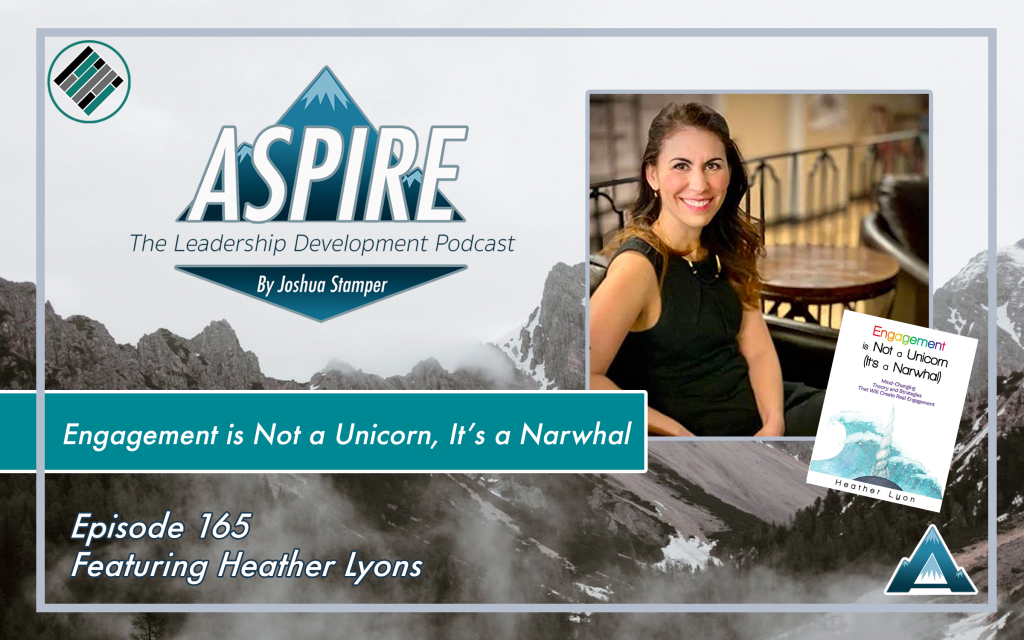 How do you define student engagement in your classroom? This week's guest, Heather Lyon, shares a common understanding of what engagement looks and sounds like so that anyone can design and gauge instruction using this understanding. More importantly, with this knowledge, educators can make changes to instruction to truly increase student engagement. 
In this episode, we also discuss:
Grading practices that need to be assessed

The teacher and resource shortage in education 

And her books,

Engagement in Not a Unicorn (It's a Narwhal)

and

The Big Book of Engagement Strategies
About Heather Lyon:
Heather Lyon is author of Engagement is not a Unicorn (It's a Narwhal) and The BIG Book of Engagement Strategies.  Heather is a former English teacher and has a Ph.D. in Educational Administration and an Ed.M. in Reading from the University at Buffalo. She is an Assistant Superintendent of Curriculum, Instruction, and Technology for Lewiston-Porter Central School District in Western New York. Heather has been a staff developer and held various administrative titles, but the professional title she likes best is learner. She is also a proud wife and mother who struggles with but values the importance of boundaries and balance—which are so critical for all of us. Heather lives with her husband and three children, who make her smile and teach her the importance of kindness, respect, and patience. 
Please follow Heather on Twitter @LyonsLetters and visit her website www.LyonsLetters.com.
Follow Heather Lyons:
Website: www.lyonsletters.com 
Twitter: @Lyonsletters
Instagram: @Lyonsletters
Linkedin: https://www.linkedin.com/in/heather-lyon/ 
Other: www.cutt.ly/Buy-Books
Are you a superfan of the Aspire podcast? Well, now you can show off your support with the new Aspire swag, featuring tee shirts, hoodies and a variety of drinkware. You can find all your Aspire Swag at www.teachbetter.com/swag
Use Discount Code: ASPIRE for 25% OFF
Tee-Shirts, Hoodies, and Drinkware: ASPIRE: The Leadership Development Podcast
This post contains affiliate links.
When you make a purchase through these links, The Aspire Podcast gets a small percentage of the sale at no extra cost to you.
Need a Presenter for a conference or school PD?
Contact Joshua Stamper  for presentations on Restorative Practices, Leadership Development, and Innovative campus systems.
Watch my session on Trauma Informed, restorative and social emotional practices at www.teachsummit.com/stamper
Follow the Host, Joshua Stamper:
Review the Podcast
I want to give a huge shout out to those who have taken the time to provide a review on Apple, Spotify or any other podcast platform. It truly means the world to me that you would take the 30- 90 seconds to share how the podcast has positively impacted you or why other educators should check out the show.