Bonus Episode: Featuring Aaron Hogan and Belinda Richardson-George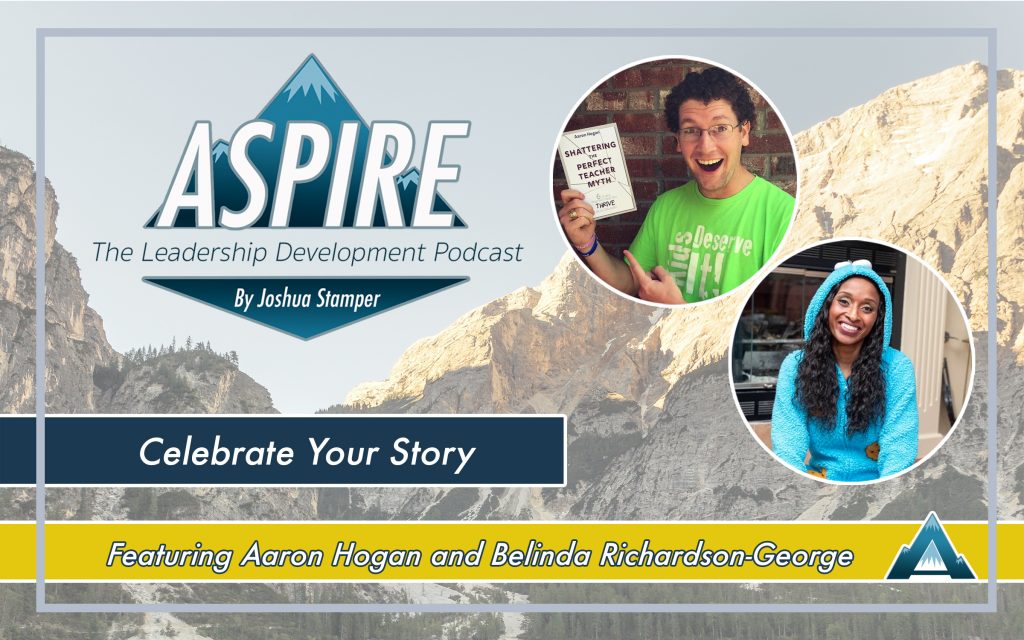 THE CELEBRATE YOUR STORY EVENT!
In this BONUS episode, Aaron Hogan and Belinda Richardson-George provide amazing insight on the Celebrate Your Story Event, leadership experiences, and how to improve your leadership skills.
Featuring Aaron Hogan and Belinda Richardson-George
Follow Aaron Hogan:
Follow Belinda Richardson-George:
Go Community!
This community is one of my favorite one-stop-shop tools to engage with other amazing school leaders. I use this online resource to gain insight, gather resources, and develop my leadership capacity.
The #1 Leadership Online community is generous and authentic, an antidote to the clutter and noise that other social media sites have become.
What makes this community different is that it is:
An investment, not free
A private community with the same goal
A conversation, not a variety of self-promoting presentations
Evergreen, not ephemeral
Focused on serving school leaders, not advertisers, companies, or investors
I highly recommend using Go! Community to enhance your leadership skills!
This post contains affiliate links.
When you make a purchase through these links, The Aspire Podcast gets a small percentage of the sale at no extra cost to you.
Need a Presenter for a conference or school PD?
Contact Joshua Stamper for presentations on Restorative Practices, Leadership Development, and Innovative campus systems.
Follow the Host, Joshua Stamper:
Join the Conversation
My favorite part of recording a podcast each week is participating in the great conversations that happen on social media and in our comments section. Please use the #AspireLead hashtag as you continue the conversation on social media.
If you've gotten any value from this show at all, please subscribe and leave a rating and review wherever you're listening. The ranking of this show is 100% tied to subscriptions and reviews. You can help us reach more school leaders by subscribing to the show and leaving an honest rating and review.