Will I Be Enough?: Featuring Dr. Basil Marin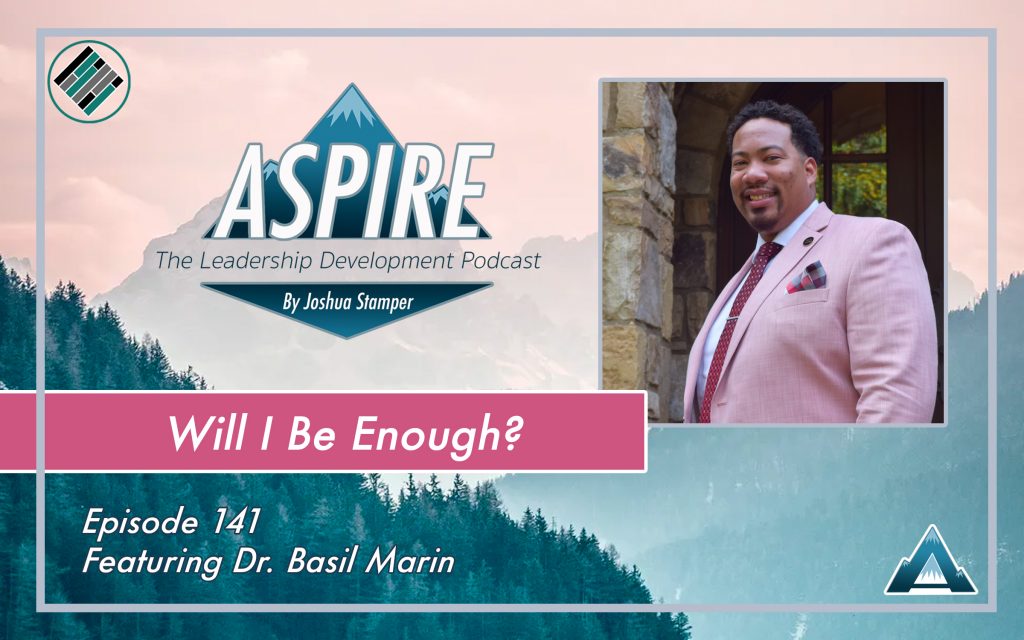 Based on your past educational struggles, have you ever asked yourself, "Will I be enough in this leadership position?". This week's guests, Dr. Basil Marin, explains how his struggles in school created doubt about the impact he could make on student's lives and his leadership capacity.  
In this episode, we discuss:
The Challenges of Higher Education

Equity practices in schools

Teaching Students "Professional Skills"

And Basil's character in the new book by Jeff Kubiak, "It's Me"
About Dr. Basil Marin:
Dr. Marin holds a Bachelor's degree in Business Administration from Eastern Mennonite University and a Master's degree in Special Education from Liberty University. Dr. Marin also holds an Educational Specialist degree in PK-12 Administration and Supervision from Old Dominion University. Additionally, Dr. Marin recently received his Ph.D. in Educational Leadership from Old Dominion University.
Dr. Marin is a humble and down to earth individual who is passionate about creating opportunities for all students to succeed educationally. He has a strong desire to work with at-risk youth. He firmly believes these students are our future and he is willing to provide the necessary support to see all students succeed. These students are regular human beings just like anyone else; however, these students have limited academic skill sets or untamed frustrations that often disrupt their learning process. He feels that God has given him the passion to work with at-risk youth and to show them that through education anything is possible.
Follow Dr. Basil Marin:
Are you a superfan of the Aspire podcast? Well, now you can show off your support with the new Aspire swag, featuring tee shirts, hoodies and a variety of drinkware. You can find all your Aspire Swag at www.teachbetter.com/swag
Use Discount Code: ASPIRE for 25% OFF
Tee-Shirts, Hoodies, and Drinkware: ASPIRE: The Leadership Development Podcast
This post contains affiliate links.
When you make a purchase through these links, The Aspire Podcast gets a small percentage of the sale at no extra cost to you.
Need a Presenter for a conference or school PD?
Contact Joshua Stamper  for presentations on Restorative Practices, Leadership Development, and Innovative campus systems.
Watch my session on Trauma Informed, restorative and social emotional practices at www.teachsummit.com/stamper
Follow the Host, Joshua Stamper:
Review the Podcast
The ranking of this show is 100% tied to subscriptions and reviews. You can help me reach more school leaders by subscribing to the show and leaving an honest rating and review on your favorite podcast platform.