Solving Problems with Project Based Learning: Featuring Dr. Ryan Read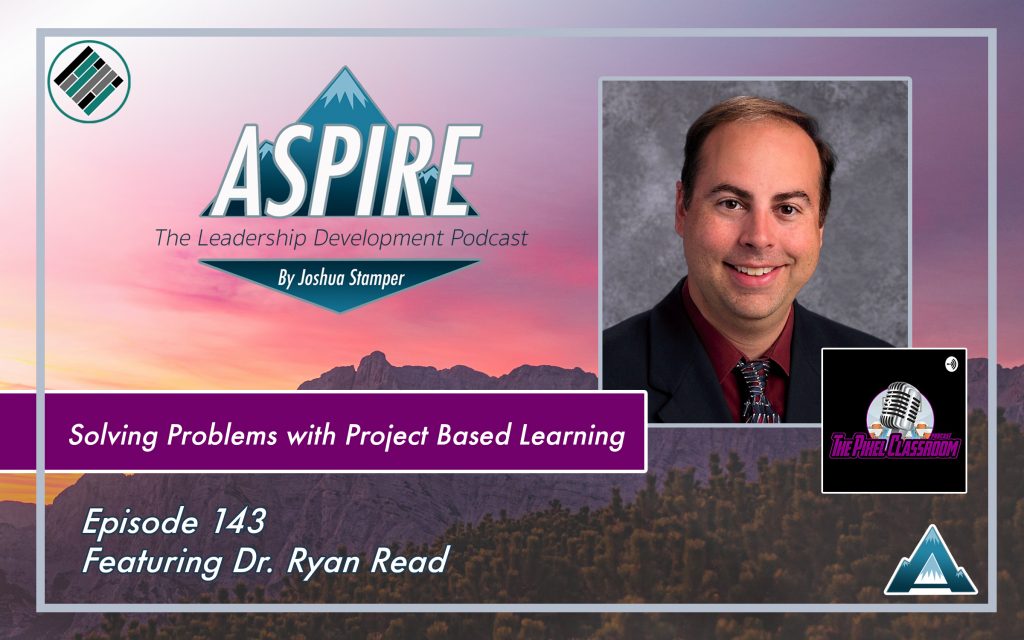 In remote learning, have you felt restricted with the new learning environment? This week's guest, Dr. Ryan Read, shares how to use project based learning in all learning models for students to gain experience in solving real world problems.   
In this episode, we discuss:
Struggles with Blended Learning

Building Authentic Relationship Remotely

Social Media Burnout

And The Pixel Classroom Podcast
About Dr. Ryan Read:
Ryan is serving as a business and technology teacher at Stillman Valley High School for the MCUSD #223 School District in Illinois. He has been in education for over ten years and holds a doctorate in instructional technology and curriculum development. Ryan is also the host of the Pixel Classroom Podcast as he continues to explore the world of Blended Learning, PBL and Social Emotional Learning. 
Follow Dr. Ryan Read:
Are you a superfan of the Aspire podcast? Well, now you can show off your support with the new Aspire swag, featuring tee shirts, hoodies and a variety of drinkware. You can find all your Aspire Swag at www.teachbetter.com/swag
Use Discount Code: ASPIRE for 25% OFF
Tee-Shirts, Hoodies, and Drinkware: ASPIRE: The Leadership Development Podcast
This post contains affiliate links.
When you make a purchase through these links, The Aspire Podcast gets a small percentage of the sale at no extra cost to you.
Need a Presenter for a conference or school PD?
Watch my session on Trauma Informed, restorative and social emotional practices at www.teachsummit.com/stamper
Follow the Host, Joshua Stamper:
Review the Podcast
The ranking of this show is 100% tied to subscriptions and reviews. You can help me reach more school leaders by subscribing to the show and leaving an honest rating and review on your favorite podcast platform.