Personal and Authentic: Featuring Thomas Murray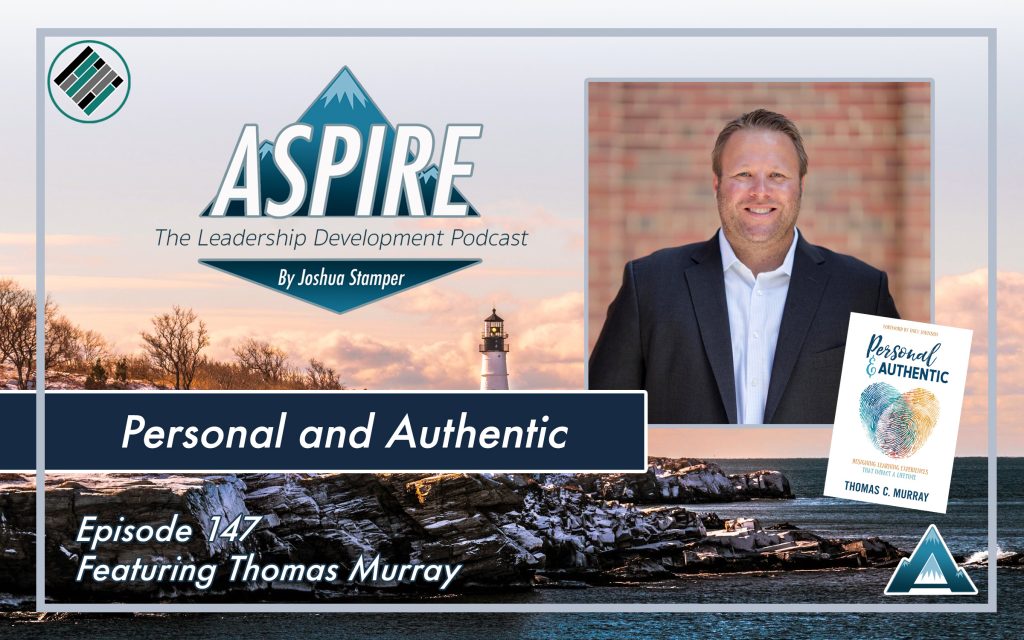 After creating and implementing new teaching strategies and building procedures, many educators are seeking to go back to "normal". Should we keep any practices from this past year or should we go back to our previous strategies? This week's guest, Thomas Murray, shares how we design learning experiences that impact all students, while creating future ready skills. 
In this episode, we discuss:
Future Ready Leaders

Future Ready Learners

Going Back to "Normal" vs Continuing New Practices

And Tom's Book, "Personal and Authentic"
About Thomas Murray:
Thomas Murray serves as the Director of Innovation for Future Ready Schools®, a project of the Alliance for Excellent Education, located in Washington, D.C. Prior to his current role, Tom has been a director of technology and cyber education and a school principal in Pennsylvania. In addition to his director role, Tom is a Blogger, speaker, school district consultant and author.
Follow Thomas Murray
Are you a superfan of the Aspire podcast? Well, now you can show off your support with the new Aspire swag, featuring tee shirts, hoodies and a variety of drinkware. You can find all your Aspire Swag at www.teachbetter.com/swag
Use Discount Code: ASPIRE for 25% OFF
Tee-Shirts, Hoodies, and Drinkware: ASPIRE: The Leadership Development Podcast
This post contains affiliate links.
When you make a purchase through these links, The Aspire Podcast gets a small percentage of the sale at no extra cost to you.
Need a Presenter for a conference or school PD?
Contact Joshua Stamper  for presentations on Restorative Practices, Leadership Development, and Innovative campus systems.
Watch my session on Trauma Informed, restorative and social emotional practices at www.teachsummit.com/stamper
Follow the Host, Joshua Stamper:
Review the Podcast
The ranking of this show is 100% tied to subscriptions and reviews. You can help me reach more school leaders by subscribing to the show and leaving an honest rating and review on your favorite podcast platform.